Are you looking to lower your carbon footprint and energy costs? Consider a heat pump for your Texas, home.
Unlike a gas furnace or boiler, electric heat pumps do not rely on combustion to generate warmth—they transfer heat to make your home comfortable.
Modern heat pumps use up to 50 percent less energy than an electric furnace or baseboard heating system, according to the U.S. Department of Energy (DOE). Additionally, they provide heating and air conditioning, so you only have to maintain one unit instead of two.
If that's not enough, they can also be used to power a water heater.
Because heat pumps are so efficient and versatile, a growing number of Copperas Cove residents favor them over the traditional air conditioner and furnace combination. The comfort and long-term savings are a huge draw.
Whether you need assistance with heat pump installation, repair, or maintenance services, AirHeads HVAC is here to help. Get in touch with our Copperas Cove office today—keeping your home and family comfortable is our top priority.
How Do Heat Pumps Work? 
Air-source heat pumps (ASHP) are the most popular type of heat pump. When the weather turns cold, these units use an outdoor heat exchanger coil to capture heat from the air and transfer it indoors.
Next, the heat travels up the refrigerant line to the indoor heat exchanger coil. Finally, the heat gets fed into an air handler and sent through your air ducts. If you're using an ASHP water heater, the indoor module sends the heat there as well.
During the summer, the process works in reverse. The indoor heat exchanger sends heat and humidity outside (much like an air conditioner) to cool your home.
Heat Pump Installation and Replacement
Need a new heat pump? Let our team of certified technicians help you find the perfect product to suit your home needs.
No HVAC system is one-size-fits-all. That's why we take comprehensive measurements of your living space to make sure the heat pump we install is correctly sized. This ensures your heat pump will last longer and perform at peak efficiency.
Our experts bring years of experience and a friendly demeanor to every service call. We'll always provide you with an upfront estimate and warranty on all of our work. For all of us at AirHeads HVAC, this is more than a job—we value the connections with our Texas, neighbors.
Our financing plans make it easy for you to create a healthy home for your loved ones. Give us a call for a consultation. 
Heat Pump Repair
There's never a convenient time to lose heating or cooling. Luckily, we're right down the road in Copperas Cove if you need a repair.
Call now and schedule a heat pump repair if you notice:
Strange smells or noises
Short cycling
Frost layer on the outside of the unit (freeze-ups)
If your heat pump is broken, our heating, ventilation, and air conditioning (HVAC) veterans can fix it. We value open communication and transparency with our customers whenever performing service.
We always keep our customers informed before we begin a repair:
We diagnose the issue.
We will let you know how we plan to fix it.
You will receive an accurate upfront estimate of how much the repair will cost.
We offer 24/7 emergency repair services to be there when you need us. Don't spend the day in the cold—call us right away! 
Heat Pump Maintenance
A well-maintained heat pump will run efficiently for 10 to 15 years. Your heat pump gets heavy use—especially if you have it running year-round for heating and cooling. That's why seasonal maintenance is a must for making your investment last.
Here are some of the many things your specialist will do during a check-up: 
Clean condenser coils and condensate drain
Check for safe refrigerant levels
Inspect and tune up electrical connections
In addition to professional maintenance visits, remember to change your air filter at least every 90 days to prevent mechanical problems. Changing your filter can also lower your energy costs by 15 percent.
Be sure to ask about our Comfort Club tailored to your budget and needs. Preventative maintenance allows your technician to check for hidden mechanical or safety issues before they turn into larger problems. 
Call AirHeads HVAC for Exceptional HVAC Services
Need reliable home service in your area? Call AirHeads HVAC today. We service homes in Copperas Cove, TX, and the surrounding area. Reach us at 254-213-5400 or request service online.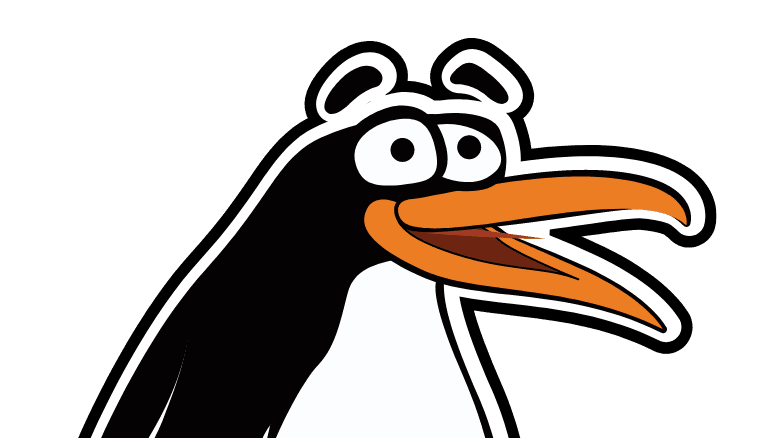 WHAT ARE YOU WAITING FOR?
CONTACT AIRHEADS HVAC TODAY!
"Kevin is the best. He came early and was well versed in his knowledge of his specialty. He is a very pleasant and courteous person. We would always like Kevin to come to our home for any service.
He is such an outstanding and friendly young man." – Alberto M.
"I am a repeat customer, as I have used this company before on another system. Cody showed up on time and was very courteous throughout the visit. He and George removed an old unit and installed the new one with no issues. As a homeowner and a Landlord, it is comforting to know that a dependable local firm is here to handle all my HVAC needs."
– Bill K.
"Ryan was very thorough and honest. He told us things and did things that had never been done before. He was fantastic. Thanks Ryan."
– Miriam A.
"Kevin is always on time, cordial and gives good explanation's of services he has performed plus recommendations that could improve HVAC performance. This trip he got the heat back on after the Feb. freeze…..all around good experience. Thanks Kevin."
– Phillip W.
"Fixed the heat at the warming station during the winter storm of 2021"
– Kevin M.
"Kevin is very courteous and a knowledgeable young man. My service was done professionally and in a timely manner. He did a great job. Thank you."
– Lars W.
"has always performed quality work and very thorough diagnostic checks."
– Paul N.
"Great experience with Kevin he always answer all my questions and with an in-depth explanation. I asked several questions and he patiently
answered them all to my satisfaction. He's always a polite guy and very courteous. I trust his knowledge of the Heating and Air conditioning system. Thanks Kevin for coming out to my home right away and taking care of my situation. World needs more like you. LOL"
– JAMES I.