When the snow starts falling in Harker Heights, TX, you want a furnace you can depend on to keep your family warm and safe. Behind every great furnace is a great team of heating, ventilation, and air conditioning (HVAC) professionals—you can count on AirHeads HVAC to keep your heating equipment running strong.
We can service any make or model. Additionally, we install only the finest heating and cooling products: furnaces, heat-pumps, boilers, and air conditioners. No matter the time of year, we're ready to improve your home comfort.
What Does AFUE Mean?
AFUE stands for annual fuel utilization efficiency. This rating system gives you a quick way to see how cost-effective an HVAC unit is.
Older, lower-tier furnaces typically have an AFUE of 56 to 70 percent. That means little more than half of the fuel they consume gets used. Not exactly the most productive use of resources. Fortunately, furnaces have come a long way since then, burning as high as 98.5 percent AFUE.
How Much Money Can a New Furnace Save You?
Our AFUE energy savings calculator can help determine how much you could save on your utility bills. Just enter your current unit's AFUE value and compare it to a newer, more efficient system.
The AFUE Calculator is disabled because JavaScript did not properly load.
To view the calculator please try your browser's refresh button, enable JavaScript, or try a different browser.
Environmentally Friendly
A new furnace does more than save you money on energy costs—it lowers your home's carbon emissions. Switching out from your old 56 percent AFUE clunker to a 90 percent AFUE efficiency model can reduce your carbon footprint by a significant margin, according to the U.S. Department of Energy (DOE).
What Is a Variable Speed Furnace?
Single-stage furnaces only blow hot air at one speed. They are the most affordable upfront—but the most expensive to operate. Additionally, they have the most temperature variance, sometimes a four to six degrees difference between rooms.
Two-stage furnaces can distribute hot air at a full-speed or half-speed setting. This allows for more comfort and efficiency without breaking the bank.
Variable speed furnaces have fully dynamic and responsive blower speeds. This is the most energy-efficient option by far. Also, your home will be a near-uniform temperature, within a fraction of a difference between all rooms.
How Does a Furnace Work?
Gas furnaces heat using combustion. Once you set your thermostat, your furnace gets to work.
The ignitor lights the gas. Newer models use an electric starter to ignite, while older models use a pilot flame.
The combustion chamber lets in oxygen. This keeps the combustion efficient and clean. It also gets rid of byproducts, sending them through your flue.
The heat exchanger captures the heat rising from the combustion chamber. It has metal tubes that warm up. The heat from the tubes gets distributed through your air ducts with blowers.
Furnace Installation and Replacement
Need a new heating system installed? We can help with that. At AirHeads HVAC, our team of highly trained experts is ready to modernize your home comfort.
From start to finish, it's a collaborative process:
First, we'll take measurements to determine the appropriate size of the heating system for your home.
Next, we'll assist as you find the model that meets your personal preferences and budget.
Then, we'll give you an accurate estimate.
The average installation takes four to eight hours. However, the timeframe may increase if you need additional air ducts put in or work done on your wires or gas lines.
Be sure to ask about our convenient financing options to purchase the HVAC equipment your family deserves. Ready to get started? Give us a call.
Furnace Repair
Are you having furnace troubles? Common symptoms include:
Short cycling
Patchy heat or no heat at all
Strange sounds
It gets cold here in Texas, so we take repair calls seriously. Our experts are committed to solving the problem and making a long-lasting repair—no band-aid solutions. As an added protection, we offer repair warranties.
HVAC equipment always seems to break down at the wrong time! No worries—we offer 24/7 emergency response services to be there right when you need us.
Furnace Maintenance
Schedule a fall tune-up to keep your heating system running at peak efficiency all winter. It's also critical for your safety—a professional needs to check your heat exchanger for any cracks that could lead to a dangerous carbon monoxide leak. Your specialist will also perform vital cleaning that helps extend the lifespan of your equipment. Schedule maintenance today. Or sign up for one of our Comfort Club to receive reminders, priority service, discounts, and more. 
Call AirHeads HVAC for Dependable HVAC Service
We're ready to handle your home comfort needs. Call AirHeads HVAC today for the best HVAC services in Copperas Cove, TX. You can reach us  at 254-213-5400 or request service online.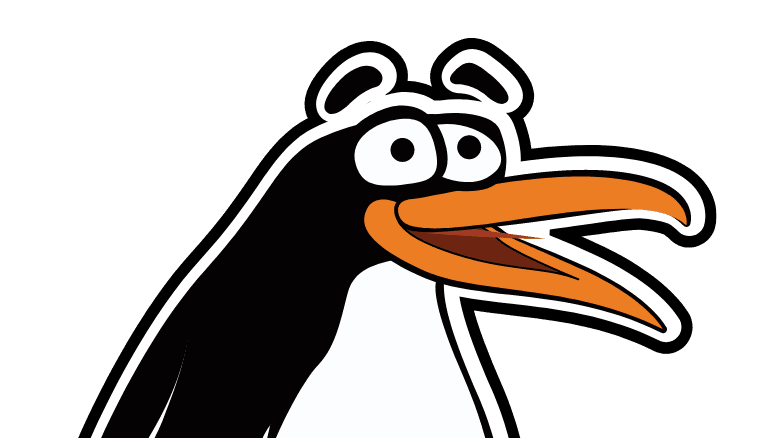 WHAT ARE YOU WAITING FOR?
CONTACT AIRHEADS HVAC TODAY!
"Ryan is very professional and hardworking. My only issue with Airheads is that they overbook their workers which causes them to get behind or have to reschedule clients. Other than that, Ryan is amazing." – James O.
"Top Notch Service always. Kevin tested ran a diagnosis test and figure out what's was wrong with my heating unit within seconds. He didn't hurt my feeling by telling me it wouldn't be a bad idea to replace your filter :)"
– Dennis M.
"Top Notch Service always. Kevin tested ran a diagnosis test and figure out what's was wrong with my heating unit within seconds. He didn't hurt my feeling by telling me it wouldn't be a bad idea to replace your filter :)"
– Dennis M.
"Ryan was knowledge and great to work with."
– Kate K.
"Ryan did a very good just b …He knew what he was doing. He even showed me a part that was about to go and I had him replace it. It made a big difference in it operation ."
– David B.
"Kevin was very knowledgeable and personable!"
– Elizabeth W.
"Great experience starting with my call for help and the service Technician! Cody is very knowledgeable on Hvac's systems. What really impressed me was his customer service skills and Sales pitch. Thanks"
– Dennis M.
"Kevin is the absolute best person I have work with ever when it comes to Heating & Air. if anything goes wrong with our system again I will never hesitate to call AirHeads and request Kevin thank you so much for being so prompt and courteous."
– Debbie C.
"I have to say how much it means to us to have someone so knowable and professional I would tell everyone Kevin was amazing and the price not bad definitely would recommend this company to everyone I know"
– Jessica G.
"Outstanding customer service. Ryan really knows his stuff!"
– Jim M.