Looking for assistance with your air conditioning (AC) unit? AirHeads HVAC is a trusted name for all your heating and cooling needs in Texas.
Our licensed professionals can expertly install, repair, and maintain any piece of heating, ventilation, and air conditioning (HVAC) equipment inside your Copperas Cove home. We make comfort a priority.
Upgrade and Save on Your Air Conditioner
How long have you owned your air conditioning unit? If you bought it more than 10 years ago, consider an upgrade. HVAC technology has become much more efficient since you bought your last air conditioner. Upgrading to a new model could cut your energy costs by up to 40 percent, according to the U.S. Department of Energy (DOE).
How Do Air Conditioners Work?
Your air conditioner does not add cold air to your home—it removes heat. In simple terms, the equipment harvests warmth and humidity from the air and sends it outside. From there, fans blow the leftover chilled air through your ductwork and into your living space.
Your air conditioning unit has four main components:
Evaporator coil
Compressor
Expansion valve
Condenser
Your air conditioner uses a chemical called refrigerant to absorb heat. You may be familiar with Freon®, the most common name brand of refrigerants.
Here's how the cooling cycle works: 
The evaporator coil extracts heat from inside your home. The refrigerant soaks up the heat.
The compressor puts pressure on the refrigerant.
The condenser releases the heat outdoors.
The expansion valve regulates the refrigerant's flow back to the evaporator.
Air Conditioner Installation and Replacement
Should you get a new air conditioner or keep the old one? As a homeowner, you'll have to answer that question at some point—and it's not always an easy decision. On average, cooling units last 10 to 15 years with good maintenance.
Besides age, here are some signs it's time to get a new AC:
High energy or repair costs
High humidity levels
Insufficient cooling
Like an old car that you have to keep taking to the shop, an air conditioner that frequently breaks down is likely ready for retirement. Repair costs add up quickly. At some point, it may be more cost effective to upgrade.
Our team at AirHeads HVAC will work closely with you to find a cooling solution that fits your home and budget. With the finest equipment and a team of qualified HVAC experts, we're ready to deliver a product that exceeds your expectations.
Be sure to ask about our flexible financing solutions designed to meet your specific needs. Purchase the HVAC system your family deserves today.
What Is a Good SEER Rating?
The term SEER stands for seasonal energy efficiency ratio. It measures how much energy your air conditioning system uses to operate. The higher the SEER number, the more efficiently your air conditioner will run.
How Much Money Can a New Air Conditioner Save You?
Our SEER energy savings calculator can help determine how much you could save on your utility bills. Simply enter your current unit's SEER value and compare it to a newer, more efficient system. You can even customize it to better match your home's system for a more accurate calculation.
The SEER Calculator is disabled because JavaScript did not properly load.
To view the calculator please try your browser's refresh button, enable JavaScript, or try a different browser.
Copperas Cove Air Conditioner Repairs
A comfortable home is a perfect antidote to the hot summers we experience in Texas. That's why air conditioning problems can place a major burden on your household.
Here are some signs your cooling equipment needs repair:
System short-cycles or won't turn on
Layers of frost (freeze-ups)
Odd noises or smells
Don't delay if you think there's a problem with your system. Call AirHeads HVAC today and schedule an appointment. You can expect a prompt response.
Our specialists have years of experience and regularly train on new equipment—we're problem-solving experts. Additionally, all of our repairs come with accurate quotes and excellent warranties.
Air conditioners always tend to break on the hottest days, whether it is the weekend or a holiday. At AirHeads HVAC, we offer 24/7 emergency repair services to be there when you need us all year long.
Air Conditioner Maintenance
Every spring, remember to schedule a check-up for your air conditioner. That way, your cooling equipment can run at peak performance all summer. Check the owner's manual—it likely requires regular maintenance to keep the warranty valid on your air conditioning equipment.
Here are just a few of the vital maintenance tasks a technician needs to perform on your AC:
Inspect for and replace broken parts
Measure refrigerant levels for leakage
Clean evaporator coils, fins, and condensate drain
Maintenance has many benefits. It keeps your air conditioner clean and fully operational. It also gives our HVAC specialists a chance to fix minor malfunctions before they become major issues—like an expensive part replacement.
Call today to schedule your check-up. Additionally, check out our Comfort Club designed for your needs. Our maintenance agreements provide appointment reminders, discounts, priority service, and more.
Call AirHeads HVAC Today for Quality Air Conditioning Services
Need heating and cooling service in Copperas Cove, TX? AirHeads HVAC has the staff and equipment to get the job done right. Call today at 254-213-5400 or request service online.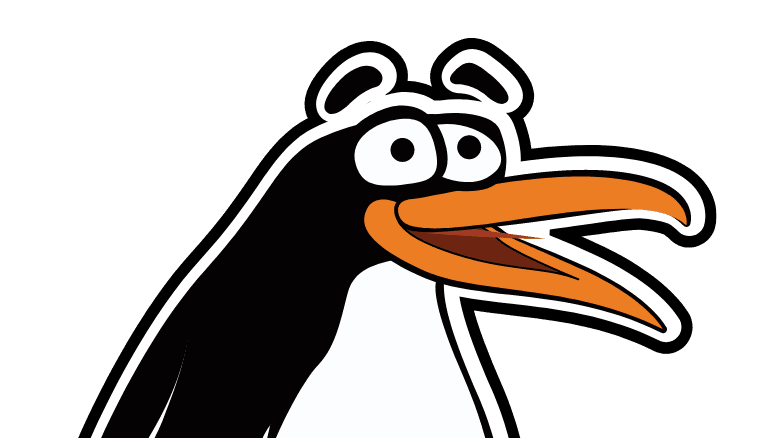 WHAT ARE YOU WAITING FOR?
CONTACT AIRHEADS HVAC TODAY!
"Kevin was very courteous and professional right from the beginning. I gave him the problem and he went directly to find the problem in less than an hour. He gave us tips on how to better use our unit to keep our house cool. The unit was still under warranty so I was not charged at all. We were given 5-Star service and l would recommend Kevin and Airheads without restrictions. Thank you." – luis m.
"I decide it was time to replace my HVAC system a total inside/outside unit replacement. In selecting HVAC companies for estimating to remove & install new HVAC system Airheads was one of those companies because of their 15 years operation and A+ BBB rating with 5 five reviews and they are local. I called Airheads and they were great asking me specific info to cover my needs of what I wanted to do and followed up with emails. They sent Derrick Derryberry and he is the reason I am writing this review whether or not I decide to accept Airheads estimate or not. This young man had great eye contact, posture, didn't stubble over words, did great active listening. Even when he was explaining about HVAC systems would stop answer my questions and continue to help me understanding the system and what I would be purchasing. Very Professional, knowledgeable, and respectful throughout his visit with me. the whole visit was about my needs and I wanted and what Airheads could do the fill those needs. Thank you Derrick Derryberry for your candor, demeanor, and great personality. CBHSisk"
– Carlos S.
"Very professional and extremely competent, sold me what I needed and not something I didn't need"
– Robert S.
"Cody was great. He explained everything as he was checking out my AC. He arrived earlier than was expected which was good. Will definitely be using these guys for my heating and ac needs. Thank you guys."
– Margaret B.
"Very professional and thorough. got our ac running, inspected everything and notified us of upcoming repairs that can be done later. Would definitely recommend."
– Josh J.
"Friendly and explained everything to me clearly. Got the job done quickly!"
– Angele F.